SteadyDOG™ is available in Digital Format and also in downloadable Voucher that you can buy directly  from any good pet products retailers and gift card point-of-sale.
Our practical Rack Card contain a secret unique PIN scratchable to ensure secure download from any Smartphone or connected device such as a PC.
The sleek design enable retailers to offer the perfect complement to any dog products sold in store, use a minimal shelf-space while it is also backed by a money-back guarantee , ensuring maximal customer satisfaction.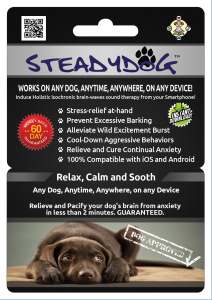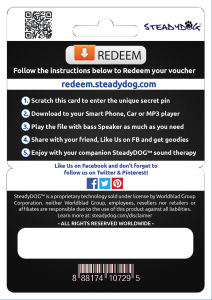 This year for holidays; at popular request, we introduced our Holiday Version for retailers and wholesale distributors! The perfect Christmas Gift for any Family!